Trustees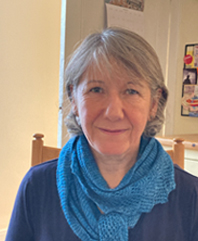 Pauline chairs the board and draws on 30 years experience of working in public health in Scotland including practice and strategy with children and families from frontline health visiting through to leading national public health programmes including on childhood adversity. Roles have included research, development, leadership and management in health and community development projects and services. She is currently working in health protection contributing to the pandemic response.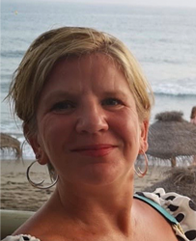 Pam Reld has a keen interest in equalities and improving the outcomes for all children. She has worked in the field of children, young people and families throughout her career as a social and economic development consultant. In her spare time she enjoys open spaces and fresh air through hill walking, open water swimming and gardening.  She even managed to grow some vegetables this summer although not quite enough to feed the whole family.
Morag Dunlop is a senior finance professional and Chartered Accountant who has worked across a broad range of sectors and a number of corporate and third sector organisations. She has a passion for  supporting education and developing people to help reach their potential. She currently works with third sector organisations supporting their boards and management teams in a range of financial matters.
Susannah Pencovich is a lawyer by profession who worked in the private sector specialising in real estate across Edinburgh and Glasgow before moving into the public sector, focussing on economic development. With Kids' values and purpose are important to her because of her links into the social work and fostering networks in Scotland. Outside of the office, Susannah enjoys the peace of hillwalking with her cocker spaniel but also the buzz of adrenaline activities like bungee jumping and white water kayaking (without the spaniel!).
Michele Veldman has 30 years' experience of working in the NHS in mental health as a Consultant Psychologist, most recently leading new service developments for adults with complex emotional problems. She is passionate about prevention and quality early intervention with young children and their parents and believes that the third sector has a vital role to play.
Colin is a recently retired manager for Social Work in Glasgow where he was a Mental Health Officer and had responsibilities for adult mental health, support and protection. He has a degree in Religious Studies as well as an MSc in Social Work and Diploma in psychodynamic counselling and human relations. He's recently completed training in coaching and is interested in philosophy, theology, cooking and travel.